Ahern Cruises to CGA Junior Match Play Title
CU-bound golfer impressive in weeklong run
by Gary Baines - 6/18/2011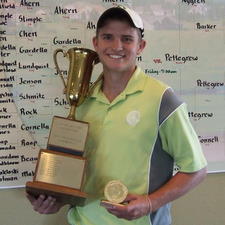 John Ahern left nothing to chance this time around at the CGA Junior Match Play Championship.
A year after losing 1 down on the 36th hole of the Junior Match Play final, the left-hander from Bear Creek Golf Club cruised to the title on Friday at King's Deer Golf Club in Monument.
Ahern didn't come close to going the distance this time around, posting a 7 and 5 championship match victory over Ryan Pettegrew of Lone Tree Golf Club. The margin marked the most lopsided final in the five years that the title match has been scheduled for 36 holes.
And with that, the D'Evelyn High School graduate added a CGA title to the Class 4A state high school championship he won last fall.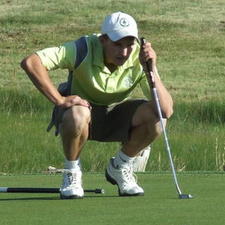 Ahern, who will play college golf for the University of Colorado beginning in the fall, seemed to be on a mission all week. None of his matches went to the final hole as he routed most of his opponents. His six match play wins went like this: 5 and 4, 7 and 6, 8 and 7, 2 and 1, 4 and 3, and 7 and 5.
Ahern never trailed on Friday, but Pettegrew, who was a late addition to the field after being an alternate, squared the match with birdies on the 10th and 11th holes. But Ahern responded by winning the next four holes with a birdie and three pars. After that, his lead was never smaller than 3 up.
In contrast to Ahern, Pettegrew had played nothing but close matches until Friday. The senior-to-be at Highlands Ranch High School had won three matches 1 up and the other two in 19 holes.

Go to CGA Junior Match Play Results Archive